Posts Tagged 'statistics'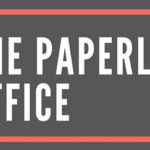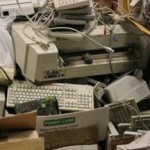 Faxes Kill Efficiency, But They Just Wont Go Away
How long have we been talking about the demise of fax?  But take a stroll through just about any business, and you are bound to find a fax machine, or a server-based system to accept the "should be defunct" transmissions.  So why is it sticking around?  This will be a series of posts tied to automating fax, and improving efficiency.
Why?
Fax has survived in several key industries that are focused on privacy and confidentiality.   Even though there are many viable alternatives, none have really taken hold in the financial services, medical, education and shipping.  Although security is mostly to blame, fax is just a readily available and simple to use transmission medium that just about everyone can use and access.
Some startling statistics for you:
There are still over 46 million active fax machines in the world.
Every year close to 17 Billion faxes are sent
That is a stack of paper 853 miles high or 2 million trees worth of paper!!
Along with the impact on trees, is the impact on efficiency and productivity.  Fax crushes efficiency by forcing paper or difficult digital documents into our organizations.  Thoughts?  More to come.