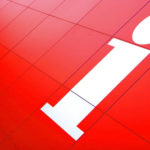 K2 Workflow/BPM Software FAQ
Just what is K2 and what does it do?
K2 is a workflow and BPM software company. It has two products:
blackpearl – This is its flagship workflow, BPM and BPA product that can fit the needs of any type of company when it comes to workflow, forms, reports and data integration. This is an on-premise application.
Appit – Appit is K2's cloud offering for Office 365 and SharePoint online.
Both products focus on automating business process, and provide no-code application building capabilities.
What are the components of K2 blackpearl workflow software?
K2 workflow/BPM software provides 4 distinct pillars to help in building out no code business process applications:
Forms
Workflow
Reports
Data
These pillars can be combined in any way to provide a solide foundation for any workflow or business process application. You can read more on the pillars here: K2 Workflow Software
What are K2 smartobjects and how do they function in workflows?
K2 has a patented data layer called smartobjects. This layer allows no code integration with a wide variety of systems, including: SAP, Oracle, Microsoft SQL, SharePoint and many, many others. The true benefit is these objects are reusable, and once configured, can be surfaced in the designers for anyone to use in K2 workflows, forms and reports.
Can K2 blackpearl and Appit replace Microsoft Infopath?
K2 forms are an extremely capable digital forms technology, and when combined with smartobjects and workflow, they can support an organization's complete electronic forms needs. The tech has been specifically built to be a replacement for Microsoft Infopath and SharePoint forms.
Is inForm Decisions a K2 reseller?
inForm is a K2 partner, and can provide K2 workflow software, consulting and services for just about any type of client looking for K2 BPM resources.