Paperless Office
InFORM = The Paperless Toolkit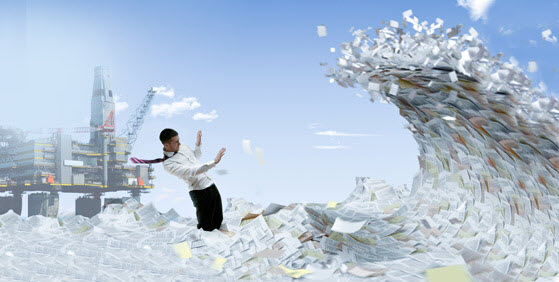 The most common questions posed by organizations looking to reduce or eliminate paper is "Where do I start?" inFORM can help devise a paperless strategy to help move towards a more efficient office, and increase productivity quickly. Below are some of our key technical solutions:
K2- Digital Forms, Workflow and Much More
Managing your business process and workflow can be challenging to say the least.  K2 provides a powerful business automation and process management system that helps you create and keep your business digital.  Using digital forms, workflow, reports and a data integration layer, you can easily build no code solutions.  More on K2 Digital Workflow Solution.
iCapture – The Paper On-ramp
One of the biggest challenges is stopping paper when it enters the organization. Invoices, contracts, mail and other paper-based documents are received daily, and there needs to be a simple way to convert it to a digital stream. This is where inFORM's iCapture comes into play, converting your paper with OCR into searchable PDFs and routing it effortlessly into the organization.  Read more on Document Capture Software.
iView – The Digital File Cabinet
Reducing paper-based storage in the form of boxes and file cabinets is a logical step to reducing clutter, freeing floor space and simplifying the search and retrieval process. In steps iView, a digital storage medium that works with iCapture and OCR Software to provide you simple access to all your files.  See more on our iSeries Document Management Platform.
iWorkflow – The Digital In box and Outbox
Managing the paper flow through an organization is almost impossible, and usually comes with lost/misplaced files and reduced operational efficiency. With iWorkflow, your business processes are now digital, and can be tracked, analyzed and improved.  This iSeries Workflow software can provide efficiency and automation.
iSeries Spool Management – Digital Files at the Source
Managing your iSeries/AS400 Spool files can stop the paper creation at the source. With inFORM's award winning spool file management suite, you can now create form-based PDFs and email, route, fax, and archive through a powerful digital management and automation system.
iSign – Sign Your Documents Digitally
Gone are the days of signing and transporting physical documents. With inFORM's iSign, now you can deliver digital documents for signature on any device with a browser. Sign documents at your desk, or in the field with a tablet, and immediately deliver them to HQ.
Want to reduce paper today? Start your quest with anyone of our products to get on the road to maximum efficiency.