Take control of your IBM Power Systems output documents natively.
inFORM Decisions has the solutions to help clients get more from their IBM i/Power systems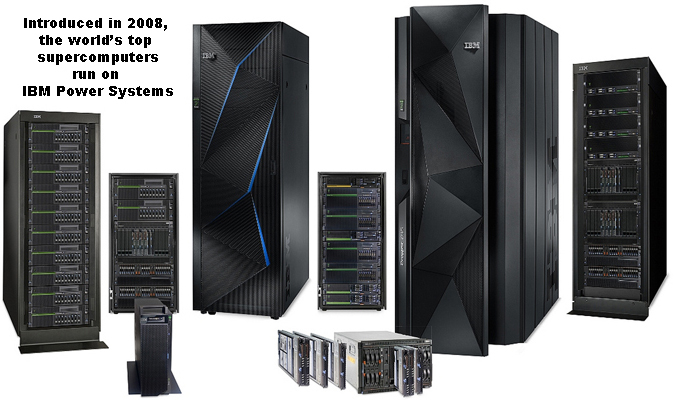 Why the IBM i?
The IBM i is recognized worldwide as one the most powerful and stable operating systems to manage business information today. IBM i is very different from the other operating systems in the industry, and the differences are related to its unique architecture. From the birth of the AS/400, the goal of the operating system was to create a platform that would allow a business to be insulated from the complexity of IT technology.
It allows its users to "run their business, not the computer." Architectural elements within the OS make IBM i stable, simple, secure and scalable. To protect the integrity of the operating system, and the customer's data, IBM i cannot have a "device driver" authored by another provider. IBM believes that the only software a typical customer really wants to deal with is the software that runs its business directly — the applications that are developed by the customer or that they buy from Independent Software Vendors (ISVs) such as inFORM Decisions. For that reason, the operating system comes integrated with all of the necessary "middleware" a business application might need.
Why inFORM Decisions?
inFORM Decisions has been a Document Automation provider specializing in state of the art Document Automation solutions for the IBM i – iSeries – AS/400 arena since 1994. We believe that the IBM i/Power Systems will be relevant for a long time offering the stability and security that you've come to expect from IBM. inFORM Decisions is committed to the IBM i platform forever!
Why iPDF?
Native conversion leverages the power of your iSeries investment and eliminates need to download to a PC or secondary server – delivering more security and faster processing of documents and reports.
Paperless Report Conversion software will copy spool files to PDF or TIF easily, dynamically naming, emailing and archiving without programming or additional hardware. For a quick product demonstration of how to use the iPDF Monitor to convert your spool files to PDF or TIF use the link below:
Convert spool files into PDF files

IBMi and Power Systems NATIVE PCL to PDF converter for Spool Files. iPDF converts standard HP Laserjet output (Printer Control Language) into the popular Adobe PDF (Portable Document Format). IBM native conversion eliminates the need to download to a PC (or secondary server) to process PDF files, thus improving security and speed of PDF document conversion. Much more than a simple conversion tool, iPDF enables report distribution, PDF document archival and retrieval, bursting, sorting and outputting PDF reports and custom business forms in the open PDF standard where they can be easily viewed using the free Acrobat Reader.
Call (800) 858-5544 / (949) 709-5838 or visit us at www.informdecisions.com for more information about our acclaimed iDocs suite of IBM i products.
Tags: as/400, as400 PDF, IBM i, IBM i power, inform decisions, iPDF, iseries, PCL to PDF