IRS Tax forms
It's tax time. Don't Miss the IRS Deadline. We have forms.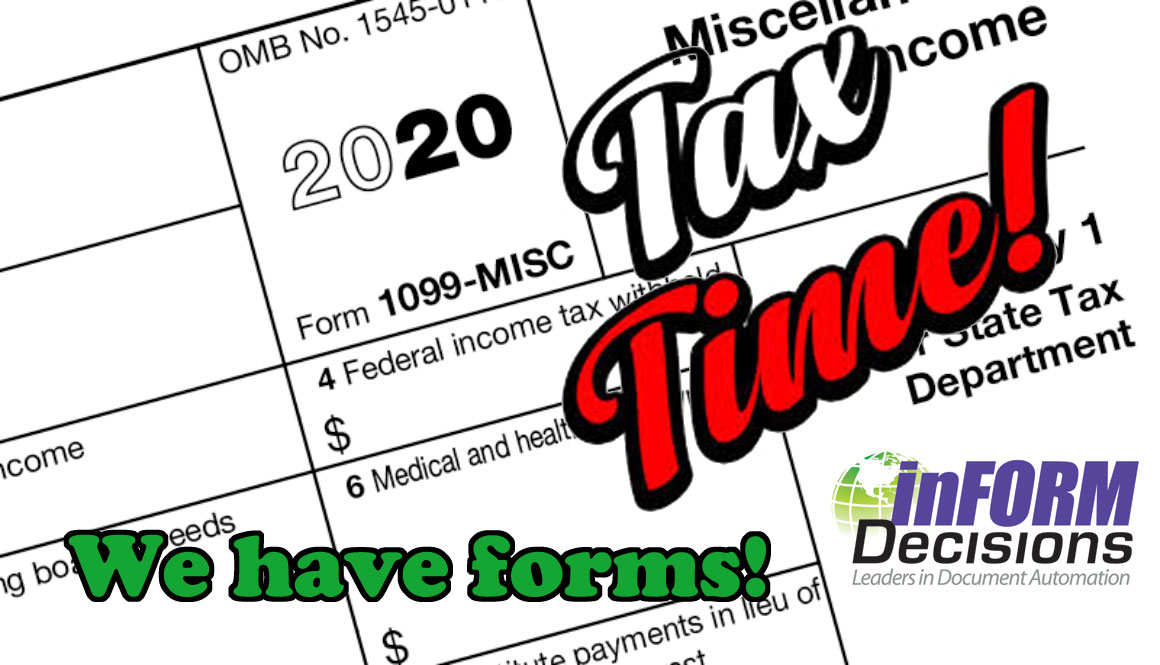 2020 IRS tax form implications
For year-end 2020, a major manufacturer of tax forms has run into some sort of manufacturing snafu which has caused mass delays of tax form orders affecting individuals and several large retailers.
We have been told that many retailers are out of year end IRS tax forms and can't get restock orders at their locations.
If you're experiencing delays in getting your tax forms order, contact, Erin at inFORM Decisions today
To see the 2020 IRS form 1099-MISC major changes click here.
Where can you obtain the necessary tax filing forms?
inFORM Decisions offers tax forms in just about every paper median for all your tax season preparation needs. W2, 1099, ACA, and many more are available as blank laser forms, pressure seal forms, continues forms, and more. Please call (800) 858-5544 or (949) 709-5838 Ext.123 to order your 2020 tax form paper and envelopes or email Erin at erin@informdecisions.com.
Tags: #TAXFORMS, 1099-MISC, 1099-NEC, 2020, 2020 tax forms, Electronic tax forms, Forms Mall, office depot, staples, Tax forms, w2 tax form