Distribution solutions for the IBMi
inFORM Decisions is dedicated to creating innovative solutions to help clients get more from their IBM i systems.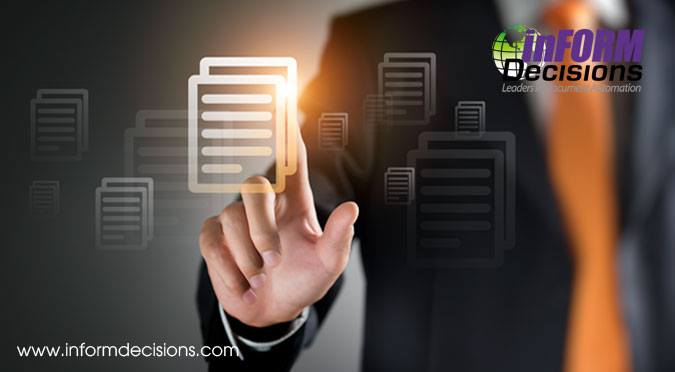 Our award-winning product suite runs natively on the IBM i, AS400, AS/400, iSeries, i5, Power, System i, and implements seamlessly with most Enterprise or Custom Applications on your system, requiring no custom programming. iDOCS is the central processing engine for all of inFORM's document automation products on the IBMi that includes the following modular solutions:
Eliminate costly pre-printed forms and checks with laser printing on plain sheet paper with duplex printing supported. Reduce distribution costs with automated delivery by email, fax, and/or print or for indexing and storage in a Web-based archive for easy browser-based retrieval, 24×7. Include scalable bar codes, graphics, signatures and colored text. Positive Pay is an electronic process by which companies and banks can mutually increase their level of security to an organization's check printing process.
Define complex rules for bursting and processing spool files by individual page. Intelligently sorts, re-bundles and delivers spool content to individual targets for custom distribution. Along the way, spool file attributes may be overridden, and individual pages of the report or business form may be burst, sorted, grouped, bundled and ultimately directed to a target, which can again be redirected.
Convert and distribute spooled files in popular formats such as PDF, Excel, HTML, ZIP, RTF and more. Streamline workflow with automated distribution by email or posting to file servers.
Extract data directly from your IBM database files and output directly into Excel and PDF files. Create custom queries for one or more files.
inFORM Decisions has been a Document Automation provider specializing in state of the art Document Automation solutions for the IBM i – iSeries – AS/400 arena since 1994. We believe that the IBM i/Power Systems will be relevant for a long time offering the stability and security that you've come to expect from IBM. inFORM Decisions is committed to the IBMi platform forever!
Call (800) 858-5544 / (949) 709-5838 or visit us at www.informdecisions.com for more information about our acclaimed iDocs suite of IBM i products.
Tags: A/S 400, as400, document automation, IBMi, iDocs, iseries, laser print, pdf, positive pay, Secure Laser Check Printing, spool files