We have your tax forms
Have your laser tax forms been discontinued by R.R. Donnelley?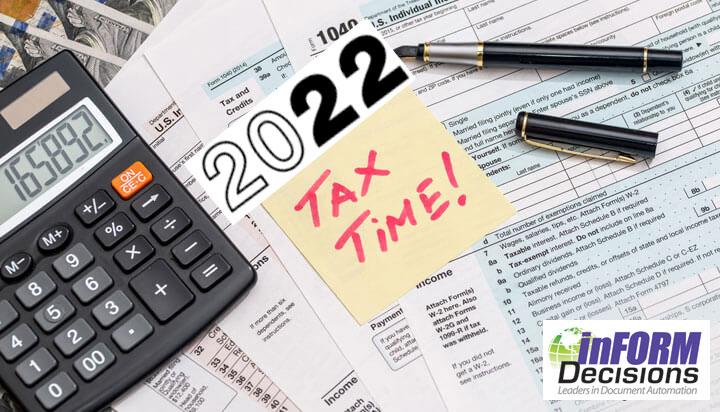 Insure you have the forms you need to file your taxes
inFORM Decisions is pleased to offer a tax form program exclusively for Computer Guidance Corporation, JD Edwards and Oracle PeopleSoft customers using Payroll for North America software (formerly known as PeopleSoft Payroll) and others. This program provides guaranteed software compatibility and great cost savings on all U.S. payroll year-end tax forms and tax form envelopes.
RR Donnelley tax forms including:
LW24UP (JDE-LW24C)
LW24UPALT
LW24UPER (JDE-LW24CER)
LW24UPERALT
LW24UPERALT
LMISCFED
LMISCFED
LMISCREC
MW1283
MW1233
The right options for easy wage and information reporting, inFORM Decisions offers tax forms in alternate formats in just about every paper median for all your tax season preparation needs. This includes tax forms in many formats for printing with Pressure Seal Equipment. W2, 1099, ACA, and many more are available as blank laser forms, pressure seal forms, continues forms, and more including the corresponding envelopes.
A new approach to handling your office's document and printing supplies can start right now with you and the inFORM Decisions supplies team. We can provide assistance in figuring out the right products for your needs. We work with multiple supplies rather than a single source. We can typically provide forms when no one else can. Now supplying tax forms that have been discontinued by R.R. Donnelley and Office DEPOT/OfficeMax. Why deal with on-line or big box suppliers when you can have personal one-on-one expert service and save money in the process?
Insure you have the top quality forms you need to file your taxes by calling (800) 858-5544 or (949) 709-5838 Ext.123 to order your 2022 tax form paper and envelopes, email Erin at erin@informdecisions.com.
Tags: 1099, JD Edwards, JDE, laser forms, LMISCB2, LW24UP, Oracle, Oracle PS North America, Payroll for North America, Peoplesoft, PRESSURE SEAL, quadrant, RR Donnelley, rrd, Tax forms, W-2 tax forms