Password protect PDF's on the Power IBM i.
Password protect PDF files & Restrict access natively on the Power IBM i.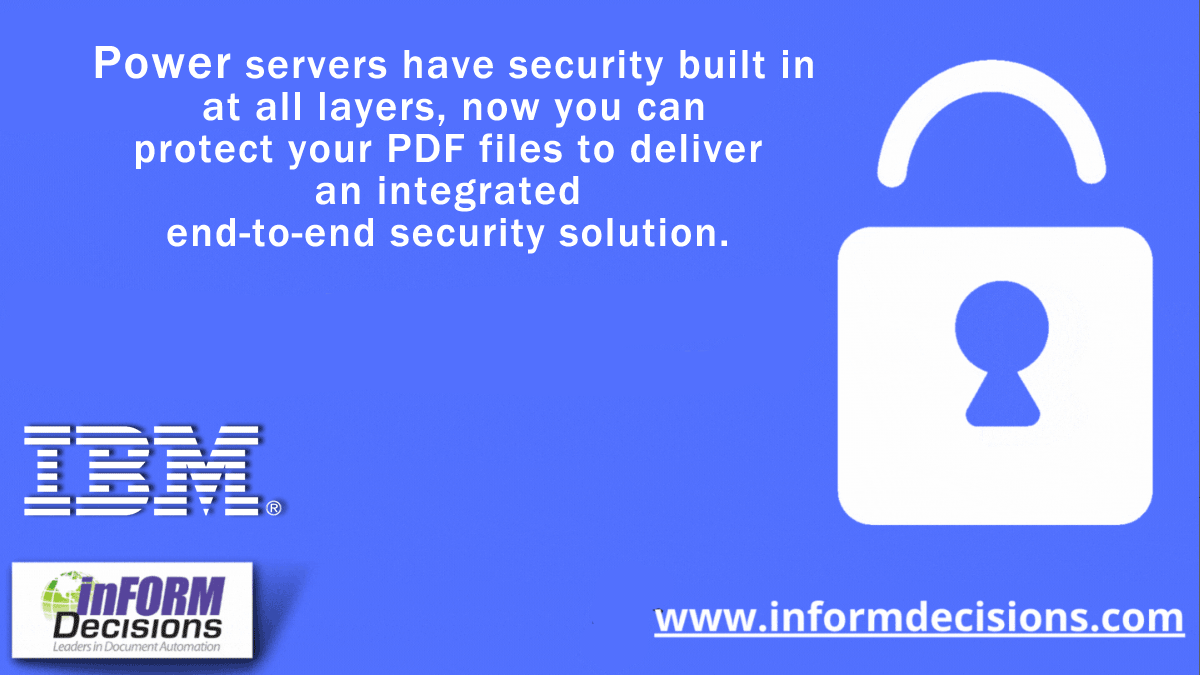 IBM Power servers have security built in at all layers, from the processor to the OS, now you can protect your existing PDF files to deliver an integrated end-to-end security solution. Safely share PDFs with sensitive information. Protect your documents with passwords for security and peace of mind.
iDocs delivers trusted document security. Prevent unauthorized access to your PDF files by encrypting them with a password that recipients have to enter before they can open or view them. Password protect your existing PDF documents with confidence from any browser with 128-bit AES encryption.
There is no need to utilize Adobe or Cloud services as iDocs employs the native IBM I environment to safeguard your PDF documents.
Customize your protection. You can secure your PDF in several ways. The Restrict Editing option lets you put document editing behind the password. If desired, anyone can open and view the file, but they need to know the password to make any further edits to the PDF. Not only can you control who can open the PDF document, you can control Printing, Changing the Document, Commenting, Form Field Fill-in or Signing, Content Copying, Content Accessibility and Page Extraction.
Once you've secured your document, it is saved as a new file and you can now confidently share it.
inFORM Decisions has been a Document Automation provider specializing in state of the art Document Automation solutions for the IBM i – iSeries – AS/400 arena since 1994. We believe that the IBM i/Power Systems will be relevant for a long time offering the stability and security that you've come to expect from IBM. inFORM Decisions is committed to the IBM i platform forever!
Call (800) 858-5544 / (949) 709-5838 or visit us at www.informdecisions.com for more information about our acclaimed iDocs suite of IBM i products.
Tags: document security, ibm power systems, iDocs, inform decisions, iPDF, PDF passwords, PDF security